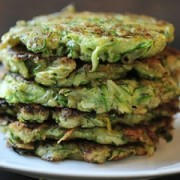 SandwichesHere we take two of the best treats from days gone by and combine them in one dessert. The cookies are also superb on their own.
Ingredients
Cookies
2 cups all purpose flour
2 teaspoons baking soda
2 1/2 teaspoons ground ginger
1 teaspoon ground cinnamon
1 teaspoon ground cloves
1 teaspoon salt
1/2 cup (1 stick) unsalted butter, room temperature
1/4 cup vegetable shortening, room temperature
1 cup (packed) dark brown sugar
1 egg
1/4 cup unsulfured (light) molasses
1 tablespoon grated orange peel
Sugar
Sandwiches
1 pint vanilla ice cream, softened slightly
1/2 cup chopped drained stem ginger in syrup
Fresh strawberries, hulled, sliced
Preparation
For Cookies:
Sift first 6 ingredients into medium bowl. Combine butter, shortening and brown sugar in large bowl. Using electric mixer, beat butter mixture until fluffy. Add egg, molasses and peel; beat until blended. Add dry ingredients; mix just until incorporated. Cover; chill 1 hour.
Preheat oven to 350°F. Butter 2 baking sheets. Place sugar in small bowl. Using wet hands, form dough into 12 equal pieces; shape pieces into balls. Roll in sugar to coat. Transfer to prepared sheets, spacing 2 1/2 inches apart. Bake until cookies are pale golden and cracked on top but still soft, about 15 minutes. Cool on sheets 1 minute. Transfer to racks; cool completely.
Hallmark官网
For Sandwiches:
Place ice cream in medium bowl. Stir in ginger. Freeze until almost firm, about 30 minutes.
Place 6 cookies on work surface, flat side up. Top each with 1/3 cup ice cream. Spread to 1/4 inch from edge of cookies. Top each with second cookie. Press to adhere. Place in freezer. Freeze until firm, at least 2 hours. (Can be made 1 day ahead. Wrap tightly; keep frozen.)
Arrange sandwiches on plates. Garnish with berries and serve.
PR